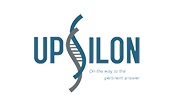 CUSTOM AND OEM SERVICES
On the way to the pertinent answer.
Service
Make-to-Order:
We can provide make-to-order products for customers, which include customized cell culture media, reagents, buffers, specialized sera treatments or other product modifications. We will also, under special contract agreement, provide standard or make-to-order products with the customers'private labels for re-sale and distribution in the name of their companies.
OEM Solutions:
We provide confidential private label manufacturing services that includes:
Custom Product Formulation
Custom Packaging
Custom Labeling
Custom Packaging Size
Seamless Drop Shipment
Inventory Management
Marketing and Sales Support
OEM Product Categories:
The OEM products we offer have the following categories:
Bovine Serum Albumin ( BSA)
Charcoal/Dextran Treated FBS
Dialyzed FBS
Iron-Supplemented FBS
Lipid Reduced FBS
Super Low IgG FBS
Delipidized Serum
Screened Serum
1000+ Liter Heat Inactivated Serum
Production Facility:
Our cGMP (Current Good Manufacturing Practices) facility was completed in 1980s.We constantly update and upgrade production machinery and other supporting facilities to meet rising domestic and international standards.We always strive that the production equipment in each of our production departments is the most advanced automated production equipment in the world.One of the reasons why our company can continue to innovate and develop is the continuous pursuit of advanced equipment and technology.
Quality System:
Our products have been passed the ISO 9001:2015 & ISO 13485:2003 certification. All products manufactured by our company meet the highest quality requirements to ensure compliance with customer requirements and appropriate regulatory standards.
Order today
t: 001 323 5104660
f: 001 323 5104660
1121 13th St. #187 Boulder, CO. 80302  USA