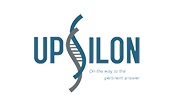 careers
On the way to the pertinent answer.
CAREERS
Welcome to Upsilon Bio-tech, where you can learn about the company culture and search for job opportunities.
As a dynamic organization, our company is eager to find ambitious and motivated individuals to join . Our work environment can be described as: entrepreneurial, dynamic, service-oriented, professional, interesting, results-driven, dedicated and proud. We encourage our staff to give full play to their talents and expertise so as to realize their value in life. This is something we are proud of as a Life science companies.
If this sounds like a place you like to work, you are welcome to our company to get more information you need and find the job you want.
Order today
t: 001 323 5104660
f: 001 323 5104660
1121 13th St. #187 Boulder, CO. 80302  USA