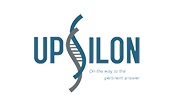 Free Shipping Available
On the way to the pertinent answer.
Free Shipping Available
When the total amount of the order is up to US $2500 or above, the customer can enjoy preferential policies without shipping charges. This preferential policy can not be used in conjunction with any other preferential policies or discounts, only for domestic orders in the US. For international orders, customers cannot enjoy the free transport policy, but can enjoy certain freight discount.
Order today
t: 001 323 5104660
f: 001 323 5104660
1121 13th St. #187 Boulder, CO. 80302  USA