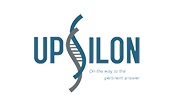 REQUEST A SAMPLE
On the way to the pertinent answer.
REQUEST A SAMPLE
Samples of our fetal bovine Serum products may be available for your testing evaluation. Please use the form below or contact us to request samples.
If you have additional questions or can't find what you are looking for, please contact us with the number : 001 323 5104660.
Order today
t: 001 323 5104660
f: 001 323 5104660
1121 13th St. #187 Boulder, CO. 80302  USA