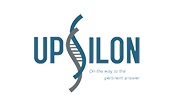 FBS Data Sheet
On the way to the pertinent answer.
FBS Data Sheet
Raw Serum Collection
Fetal blood is collected at various slaughterhouses located throughout the United States, Australia, New Zealand, and USDA (United States Department of Agriculture) approved facilities in Mexico and Central America. All fetal blood is collected via aseptic cardiac puncture and allowed to clot at refrigerated temperature. The serum is then centrifuged and decanted from the clot. The raw serum is then pooled and immediately frozen. We pretests all raw lots for endotoxin and hemoglobin levels prior to final processing to en­sure they meet our stringent quality requirements.
Processing and Finishing
Our product is manufactured in a batch of 2000L. The completely disposable process is utilized for every batch of FBS . The serum never comes into contact with parts requiring washing or CIP/SIP (Clean In Place/ Steam In Place), thusly eliminating the potential for cross-contamination with other products or cleaning agents. All lots are filtered through triple 0.1μm filters, which proved to be effective in removing mycoplasma.The serum is aseptically dispensed intoγ-sterilized bottles in a HEPA filtered Class-100 cleanroom.
Batch Variation
As with any biological products, FBS can vary from lot to lot. We perform either cell culture or the MTT assay on each lot to ensure its growth promoting capabilities and non-cytotoxicity. However, no lot of FBS will work on every cell line. Therefore, we recommend each end-user test the lot on their particular cell line in order to determine its suitability for their intended use.
Traceability
The raw starting materials used in the production are collected from the storehouses inspected and approved by USDA or other relevant government of the origin. A Certificate of Origin is available for each lot, so we can trace any lot back to the slaughterhouse in the country of origin.
BSE
The raw blood collected and processed into original FBS, from countries and/or regions identified by USDA / APHIS without BSE and FMD, is eligible for importation into the U.S. for final processing and distribution.
The USDA considers the USA to be a BSE-Free (Bovine Spongiform Encephalopathy-free) country. Our Fetal Bovine Serum does not contain or originate from specified risk materials defined in Commission Decision 97/534/EC. Specified risk materials defined by the EC (European Community) include: (1) The skull including the brain and eyes, tonsils and spinal cord of bovine animals aged over 12 months and of bovine and caprine animals which are aged over 12 months or have permanent incisor tooth erupted through the gum; (2) The spleens of bovine and caprine animals.
Virus Screening
Fetal Bovine Serum is tested for Adventitious Viral Agents (AVA) according to 9CFR113.53. These AVA include, but are not limited to, IBR, PI3, and BVD.All serum imported from Mexico,Central American slaughterhouses approved by USDA and Australian slaughterhouses approved by AQIS must undergo USDA safety testing prior to release. USDA Safety Test is for detection of Bluetongue Virus and Akabane Disease Virus .
Of particular concern, the family of BVD viruses has been grouped into two genotypes, Type 1 and Type 2. Each of the genotypes has also been subdivided into cytopathic and non-cytopathic biotypes. One of the distinctions between the two biotypes is based on how they behave in cell culture. The cytopathic biotype will damage cell cultures and the non-cytopathic biotype will not.
Unlike other suppliers, we test for both biotypes and we only report the results for the Type 1 and 2 cytopathic biotypes as these are the types of significance to researchers performing cell culture.
Order today
t: 001 323 5104660
f: 001 323 5104660
1121 13th St. #187 Boulder, CO. 80302  USA